Class Schedule
Advanced Iyengar
Beginners' Course
You are welcome to drop-in to this 8-Class Course Series anytime. Designed for absolute beginners or students wanting to deepen their understanding of yoga. You will enjoy some in-depth instruction, demonstration and have the opportunity to ask specific questions. Each class covers different poses, yoga philosophy, breathing exercises, and more. We promote non-competition and non-judgement in a welcoming atmosphere. Come as you are, practice yoga to take good care of yourself!(NOTE: To register for the complete 8-Class Series for $80, click on the "WORKSHOPS" tab at the top right of the page)
Bhakti Flow
Bhakti Flow is a wonderful blend of devotional vinyasa, self-generated heat, and longer holds with space to mindfully witness our own experiences. Chanting, sacred poetry and sometimes live music are incorporated into this heartfelt practice. This class meets somewhere between Intuitive Flow and Power Fusion in its rigor while heated to 80 degrees.
Gentle Flow
Deliberately gentle and accessible. Suitable for beginners as well as those looking for a slow-moving, gentle yoga, if you are healing from an injury or working with other physical challenges. Modifications and props will be used and the class will be designed to be accessible to all who attend.
Hour of Power
A dynamic mixture of spirit and sweat! This accessible, challenging and flowing form of yoga will lead you to a state of transformation inside and out. Room is heated 88-90 degrees.A shorter version of Power Yoga Fusion, just right for an early-morning energizing way to start your day.
Intuitive Flow
A mindful, flowing and compassionate practice blending movement, stillness and pranayama (breath). With each unique class you will not only build strength and flexibility in your body, but also develop an awareness of how to carry those lessons into the world off your mat. Learn how to listen to your body and wake up your consciousness!
Iyengar Yoga
Based on the method created by Yoga Master B.K.S. Iyengar, this is an alignment-based style of yoga with a focus on precision within the practice, presented in an accessible and heartfelt way. Wisdom philosophy from yogic texts such as the Yoga Sutras are woven in to each class. Accessible to all levels.
Mom & Baby Yoga
Flow from yoga for Mom to baby and both as Mom rediscovers her center and strengthens her core. Babies 3 weeks to pre-crawlers.
Power Yoga Fusion
A dynamic mixture of spirit and sweat. Stretch, strengthen, detoxify, heal, and electrify yourself. This accessible, challenging and flowing form of yoga will lead you to a state of transformation -- it will sculpt, tone and hone the muscles of your body and your mind. Practice regularly and you will cultivate physical and mental suppleness, health, balance and awareness.

Power Yoga increases internal body heat, which not only allows increased blood flow and oxygenation, softening of muscles and connective tissue, but also kills off harmful bacteria and creates a heightened state of awareness of the workings of your body which naturally allows your body to heal, become more vibrant and alive. Creating a healthy internal environment in your body, you will actually free up more energy with your regular practice. Focus is on the coordination of the breath with movement, connecting your body, heart, mind and spirit at their deepest levels.

Power Yoga has great benefits for athletes and is the fitness regimen used by many professional and amateur athletes, as well as actors and actresses, young and old, men and women. Power Yoga works! You'll feel stronger, more flexible and more relaxed.

No one is too old, too stiff, or too out of shape to participate. You will develop strength and flexibility in increments, and see dramatic results as you continue to practice regularly. Every body is different and every pose can be modified to suite your unique body. You simply begin where you are, and the sky is the limit. As long as you have a willing spirit, you will shine! Beginners and All Levels are welcome! Be prepared to work hard gently, take yourself lightly, and have fun!


Power Yoga Level 2
If you are familiar with Power Yoga and are ready to take it to another level of focus, skill and grace, come join us! The class is based on the same format s Power Yoga Fusion, but in Level 2 we will hone in on one advanced-level pose, and work on that pose each week for a month. You will have the opportunity to expand your awareness, find new possibilities you never thought possible, and practice the courageousness which leads to living an extraordinary life!
Prenatal Yoga
Women during any stage of pregnancy will benefit immensely from this class. Prenatal yoga eases the discomforts of pregnancy and allows you to embrace your changing body. A great way to prepare for childbirth and meet other moms-to-be.
Yin Yoga
The practice takes you ever deeper, with seemingly minimum movement, staying longer in poses (3-6 minutes), holding and safely stretching internal muscle layers as well as connective tissue and fascia that beautifully glues the body together. This class is for keeping our joints mobile and developing the qualities of stillness and quietude. Yin Yoga is also a perfect complementary practice to the more yang activities (power yoga, running, biking, etc) and re-establishes both mental and physical equilibrium, enabling us to experience the feeling of letting go and surrender. This practice affords us inward-drawn attention developing an attitude of attentiveness and acceptance. Learning to fully inhabit ourselves supports our ability to help, listen and be with others.

Chipp Allard
Chipp Allard has always been active since he was a child. From being very involved in karate at a young age, to track and field in high school, and boxing in his early adulthood. Until 2001 when Chipp herniated a disc in his lower back that brought his life to a standstill. After three years of living in chronic pain, doctors, and almost committing to surgery, in 2004 he found Pilates. After six months of dedicated Pilates practice, Chipp's sciatic pain decreased, and he increased his range of movement, and started living pain-free. So inspired he started teaching Pilates in 2007, and was certified with Balanced Body University in 2008. In that same year Chipp discovered Yoga for the first time. After his first Power Yoga class Chipp knew he wanted to take another. The physical benifits he received from his practice include healthy happy feet, freedom in his lower back, and a happy, honest smile. Mentally and emotionally the blocks came crashing down, opening up his heart on the mat and in his life. In the winter of 2009 Chipp took a intensive Yoga Adjusting & Assisting course with Melissa Newman. His enthusiasm went through the roof, and he knew he wanted to share his love of Power Yoga with everyone. In August of 2009 Chipp completed Level 1 Teacher Training with Baron Baptiste, and is still in ongoing training with him. With a solid Pilates background Chipp leads each class with a strong, encouraging voice. Working on alignment with verbal cues and hands-on assists to build a sound base to work from. Chipp will take you towards your growing edge time and time again, helping you realize your own strength both physically, and mentally. Chipp is proud to be a teacher and a student of both Pilates, and Power Yoga.
Katie Cassidy
Cat Enright-Down
Cat Enright-Down is a Certified Iyengar Teacher with over 20 years of practice and teaching in this system. She is deeply committed to yoga as a holistic path to freedom and joy. Cat began studying yoga in 1989. Right away there was a sense of remembering a wisdom of body and self which had been lost or simply forgotten. Her path led her to an Iyengar teacher for her first yoga class, but she experimented with many systems of yoga over the next few years. She then found the Iyengar system to meet her desire for a deep, precise, well-rounded practice.Cat has lived in many countries and loves to explore through language. In the Invocation to Patanjali, purity of speech is named as one of Patanjali's three gifts, along with yoga and (ayurvedic) medicine. Chanting in Sanskrit is another route Cat enjoys to help deepen her connection to the roots of yoga. Her daily meditation practice is chanted in Tibetan. Cat is curious: she also likes to explore through studying sacred texts. Cat's practice and teaching are imbued with the spiritual and philosophical concepts that influence her life. This may include the poetry of the Bhagavad Gita, exploration of Tibetan Buddhist teachings by Robert Thurman, or the poignant insights she perceives in a Harry Potter book!Cat completed the two-year 500+ hour teacher training program at the Iyengar Yoga Institute of San Francisco. This program emphasizes the qualities of Iyengar Yoga: precise alignment and instruction, knowledge of the body from both Eastern and Western perspectives, and incorporation of yoga philosophy. She graduated in 1999 after completing a year-long apprenticeship with Judith Lasater. She journeyed to India to study with BKS Iyengar, Geeta and Prashant in 1998 and attend the 80th birthday celebration of the founder of her tradition. She received BKS's blessing again in 2005 when he came to the US. She studies regularly with Senior Iyengar teachers and the Iyengars whenever possible. She is best supported by her home practice, which includes meditation, asana and pranayama.Cat has been most deeply inspired and influenced by her daughters and the daily practice of family life. The girls help her live in the present moment as well as accurately reflecting the possibilities for her continued growth! The gift of motherhood has been a pathway to humility, joy and self-realization for Cat. In her teaching Cat brings precision to the physical practice and devotion to the spiritual and philosophical components of yoga. Throughout her lessons she interweaves humor, helping students to see themselves with compassion and patience.

Melissa Longfellow
In a seemingly unlikely path for a half-Guatemalan/half-French-Canadian-WASP raised Catholic in suburban Massachusetts, at age 8 Melissa was given the name "Padmavati" (lotus flower) by the late Siddha Yoga guru Swami Muktananda. Unknown to her at the time, it would be the begninning of her yogic journey. After several years of being unconscious of, and unkind to her body, she sought out yoga for healing and serendipitously arrived into a daily yoga practice with Power Vinyasa founder, Baron Baptiste (who she continues to train with today, nearly 15 years later). In the months that followed, she watched in awe as her body healed, her life transformed and her heart opened (possibly for the first time, she noticed). Melissa has received Advanced Level Teacher Training (over 340 hours) with Baron Baptiste and has assisted him at Yoga Journal Conference workshops. After moving from Boston to San Diego to Bellingham WA, Melissa completed a 12-month mentorship with Senior Baptiste teacher, Lisa Black and was invited to teach at Shakti Vinyasa Yoga in Seattle where she spent 2 years teaching, assisting and mentoring new teachers. In this joyful and humbling journey, Melissa bows to all the teachers along her path, especially her greatest teachers: her family! Melissa leads a heartfelt yoga practice; she encourages you to excavate your inner power through the asana, be more of who you really are, and uncover the gems within you in the process. And have fun, be playful and enjoy it too! Melissa shares life with her two boys, both of whom practiced Power Vinyasa Yoga in the womb.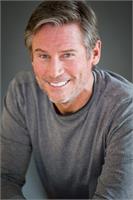 Bill Miller
Bill has been practicing yoga for over 12 years. Old injuries, years of running (from what?) and hunching over a computer keyboard had brought Bill's body to a point where friends suggested yoga as a way to combat aging and gravity. Bill fell in love with the heat and the simplicity of Bikram yoga and over time discovered other styles. After a couple of years practicing Anusara Vinyasa Bill was introduced to Baptiste Power Vinyasa Yoga and found a pathway to his own peace and happiness.
Baron Baptiste's approach provided Bill with a challenging practice and a blueprint for living without any mumbo jumbo, secret handshakes or koolaide. Bill's teaching style is up tempo and his goal is to make each class an energetic moving meditation with a focus on breath, no expectations or judgments, and listening to your own body to find your edge.
Bill has completed Level 1 teacher training with Baron Baptiste 2009 and completed Level 2 in May 2011. Bill spent two years in Shakti teacher training programs with Lisa Black including TAP (teaching assist program) and advanced TAP, teacher training workshop, and the Teacher Mentorship Program. Bill has participated in workshops with Shiva Rhea, Doug Keller, Bikram Choudhury, and Gregor Singleton.

Michal Retter
Michal was first introduced to Yoga as a young child, going to classes with her ima (mother) in South Africa were she was raised.She felt a very strong spiritual connection to Yoga that guided her journey in life and naturally led her to the path of teaching.Michal has a passion for creating a non competitive and open space for self-discovery, self-love and acceptance of our multi faceted nature – mind, body and soul.She helps you notice the shifts in energy levels and inner insights that frequently arise from the practice. Patience, serenity and mindfulness are the fruit of this labor. Michal is certified by YogaFit Teacher Trainings Worldwide and draws on 12 years experience in Yoga and a background in energy healing, relaxation techniques and body psychotherapy.Rather than adhering to one specific style of Yoga, sessions include combinations of Chakra Yoga and meditation, Babaji Kriya Hatha Yoga andKundalini Yoga following Ravi Singh's methodology, Yin Yoga (based on the works of Paul Grilley and Sarah Powers), Viniyoga (based on the work of Gary Kraftsow), Active flow and traditional Hatha Yoga. Michal is also registered with Yoga Alliance and the International Yoga Association.All classes address the mind as well as the body – realizing how the body responds directly to all ideas and thoughts entertained by the mind. The body formulates itself from mind projection. This is perhaps the core principle of the Body-Mind connection that is always integrated into the Yoga practice. Many people consider Michal an inspiration and even a blessing in their lives. She has helped people improve the state of their health and well being. Emphasis is placed on addressing each person's needs whether they are physical, emotional, mental or spiritual.
Amy Robinson
Amy Robinson is the co-owner of 3 OMS YOGA.
Amy Robinson fell in love with Bellingham and yoga in the early 90's while receiving her Ecology degree at Western Washington University. She has explored many styles of yoga including Forrest, Prenatal, Ashtanga, Sivananda, Shiva Rea, Angela Farmer, Iyengar and Kundalini yoga. She dove deep into her practice in a Sivananda ashram in Kerala, India. Collete Crawford of the Seattle Holistic Center guided her through a year of prenatal and postnatal yoga training and she completed an apprenticeship with her yogini mentor, Maureen Braun. Amy completed Ana Forrest's teacher training, a 500-hr vigorous, intense process of finding her true inner voice and exploring yoga deeper in her body.
Amy's compassionate teaching embodies the synergy of these various styles. She weaves in her life experience as a mother, doula and seeker. Since 2001, she has felt blessed to teach intuitive flow, prenatal, and mom & baby yoga. Amy's dynamic, therapeutic style of yoga builds internal heat to lengthen and strengthen your body and bring greater awareness to how you live. Every class has a different focus and includes pranayama (breath-work), core-strengthening, and modifications for different levels and injuries. You will leave class feeling relaxed, more open, stronger, and clear.

Elizabeth Ruff
Elizabeth Ruff sought out yoga in college as a way to reduce stress and expand her physical body awareness. The doors that opened from that experience have led her on a very dynamic journey she continues today. Elizabeth trained as a massage therapist and yoga instructor at Kalani Honua, on the Big Island of Hawaii, after the loss of her mother. After teaching Restorative and Vinyasa yoga classes in her Alaskan hometown, Elizabeth took a journey to Nosara, Costa Rica. She completed the 200 hour RYT program in Interdiciplinary yoga and discovered that she had really practiced yoga for a lifetime in some way, shape, form or non-form! Elizabeth has over 500 hours of documented trainings in Asthanga, Hatha, Interdiciplinary and Flow yoga lineages. She has taught internationally and brings a deep knowledge of human anatomy and spirit.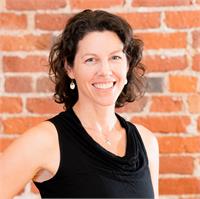 Trina Stiles
Trina discovered yoga as a young adult from an inspiration lead by her Father. She didn't know what exactly it was, but knew that he practiced breath work and sitting that helped calm his mind and kept him flexible. She immediately fell in love with the practice and became a dedicated student to yoga. In 1999 she received her first teaching certification from White Lotus Foundation in Santa Barbara, CA and shortly after embarked on a path as a yoga teacher. In 2002 she completed Erich Schiffmann's teacher training program in Los Angeles, CA. He continues to be an inspiration to her practice and teaching today. In 2003, Trina embarked on a yoga journey following her passion to Byron Bay, Australia where she and her husband completed the 9 month long, full time, teacher training at Yoga Arts. There, she studied with different teachers and disciplines, including Iyengar, Ashtanga, and therapeutic yoga. It was an intense year with focus on all aspects of yoga including meditation and self inquiry. It also brought her to a deeper gratification of the practice both on and off the mat. Upon returning to the US, Trina settled with her husband in the Bay Area where she gave birth to their two daughters. Their desire to live in a small, NW community lead them to Bellingham in 2009, where they immediately felt at home.
Trina has years of experience in teaching gentle flow, pranayama, hatha and vinyasa yoga as well as prenatal. Her classes offer a safe, nurturing and uplifting environment dedicated to helping each student find personal success in their yoga practice. Teaching is one of the most fulfilling things that Trina has done in her life, along with giving birth and traveling. It completes the part of her that loves connecting and watching people grow and learn about themselves. She is honored to be part of 3 OMS' inspiring yoga studio.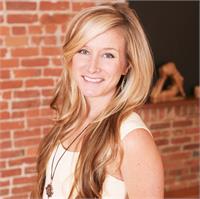 Gentri Watson
Gentri completed a 500 hour yoga teacher training in 2009 with D'ana Baptiste of Inbody Academy in Salt Lake City, Utah. Her passion for the practice drives her to constantly explore and study many different styles of yoga including Power, Forrest, Vinyasa, Kalari, Ashtanga, Kundalini and Bhakti- all of which she weaves into her own unique style of teaching. Her classes are informative, challenging yet nourishing, explorative and fun. She encourages her students to listen to the subtle messages of the energetic body while playfully riding their physical edge. Gentri is a dedicated student of the spiritual path and believes that asana practice is just one of the many ways to navigate and enrich our minds and hearts. She is also a gifted singer/songwriter and includes her music as a part of every class.
Buy a class package now.
---
Get 8 days of unlimited yoga for only $20.00.
---
Download our waiver and relax quicker.